Our Fleet...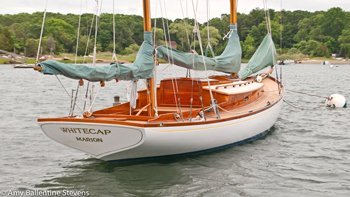 Boats that Ballentine's Boat Shop have maintained, or currently maintain include:
• L. Francis Herreshoff designs: 58' Bounty, 45' Mobjack, 33' Araminta, and many 28' Stuart Knockabouts
• Sidney Herreshoff designs: 46' Power Cruiser, Fishers Island 31
• Nathaniel Herreshoff designs: Newport 29, Buzzards Bay 25, Buzzards Bay 15, Fish class, 12 ½ footers (we currently maintain over 45 twelves)
• Aage Nielsen designs: sloops and yawls 15' to 43'
• Concordia: sloop and yawls 28', 31', 39', 41'
• Hinckley: 35' Pilot, 42' Southwester
• Hood: 45'
•  International One Design (IOD): 33
Ballentine's Boat Shop Fleet - click any image below to launch gallery and auto-play... or use keyboard arrows to navigate or controls on image hover. Finger swipe on mobile.
---
Our Calendar Girls!
Miss April 2014: The Ben Garvey
Since our Garvey is the work horse of Spring (and Fall), we figured that it would be fitting to honor her this April. While good looking, this Calendar girl is much more than the sum of her lines and finish. She is the hardest working boat in our fleet. She tows, pushes, carries and even takes the extended family to the island on the weekends without batting an eye! The Garvey is the first boat in the water in the Spring and the last boat put to bed in the Fall/ Winter. This "Spring" she has already sat through a blizzard without complaint, so she is not too squemish about foul weather.

The Garvey was built by us a few years ago. We chose the design because of her nice look and for her practicality as a work skiff. Doug Hylan designed her. We bought the plans from WoodenBoat and built her in Sapele plywood. Because we knew she might need to take a hit, we covered her with fiberglass cloth then painted her in AwlGrip, a light battleship grey. The floor boards are oiled Meranti mahogany. We outfitted her with enclosed seats for safe and convienient storage of gear and fuel tanks. We beefed up her rail with Douglas Fir to provide a practical step for getting onto other boats and for tying off for towing along side. We covered the rails with Gunnel Guard to protect the beautiful boats she sides up to. We also put in steps on her transom for when the work day is done and she is ready for fun. They make climbing back aboard easy when swimming or quoahoging.
This year we got her a new Tohatsu motor, because, well, she deserves it! If you are down at Parker's Boat Yard, feel free to stop by and see her. She would be happy to accomodate you if she is not too busy.
To see more pictures please visit the Garvey's Album on Facebook.
---
Miss February 2014: MARJORIE
Miss February may look like an old soul, but don't let her classic lines deceive you, at only 6 years old she is young and fit. MARJORIE hails from Woods Hole, MA where she was designed, built and has moored her whole life. Her designer and builder, Douglas Cooper, took a workboat design of his father's, Bill Cooper, and refined her cabin and windsheild to be more yachtlike. MARJORIE's predecessor was built in the 1950's by Cooper's father and grandfather at the Quissett Boat Yard and served as a workboat. This generation is built in cedar and mahogany with a varnished teak house, coaming and transom. She stands out from the crowd as an elegant runabout with hometown roots.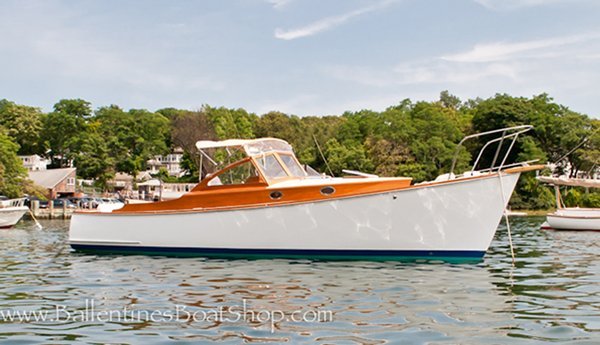 Some of MARJORIE's favorite activities include anchoring in Hadley's Harbor for a mid-day picnic, motoring Buzzards Bay in the Fall, and even working as a photoboat for the H-Class nationals. She has not yet ventured far from her birth place but admits that she hopes some travel is in the future. Drawing only 2 ½ feet with a full keel she is well suited for a variety of upstream destinations. Her simple cabin provides a head, sink and bunks which make long daytrips comfortable for a family, and overnights possible for a pair.
MARJORIE is currently looking for a new owner. If you are interested in more information please view her online profile on YachtWorld. To meet her in person, you may see her in indoor storage at Ballentine's Boat Shop (with an appointment).
To see more pictures on her profile, please visit MARJORIE's Album on FaceBook.
---
Miss January 2014: JAVA
For January, we have picked JAVA, a Ted Hood designed Little Harbor 45, from the Ballentine's Winter fleet. She is the last and largest of 5 boats designed for her exacting owner. As each boat was built and sailed through her paces, the design evolved and refined. JAVA is the end product of decades of sailing experience.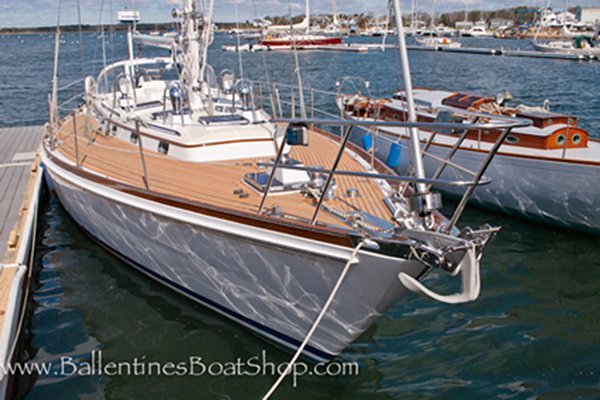 In the water, JAVA looks elegant and powerful with graceful lines and tall carbon rig. However, her most striking feature is found below the waterline. Even though JAVA is 45" in length, she draws just over 4'. The minimal draft allows her to sneak into the most shallow and seclude harbors. Once into open water, her centerboard lowers to a maximum draft of 11' 4" and provides serious blue water stability.
JAVA has a long list of incredible attributes. However, her best feature is not one of bright stainless or varnished teak. JAVA's most cherished quality has been her ability to kept her owner safe and sailing many years longer than you would normally imagine. The thoughtfulness and expertise that was put forth into her design has allowed her 96 year old owner continue sailing her faithfully and single handed.
To see additional photos and find more information on JAVA, visit her profile on FaceBook.
---
Miss June/July: SEA HAWK and the 15-footers
SEA HAWK is one of the original 15-footers, designed by N.G. Herreshoff and built at the Herreshoff Manufacturing Company in 1925. Ballentine's happily maintains her along with 2 much younger sisters: BOOT LEGG and FREDONIA, both Buzzards Bay 15s built by Dave Corcoran at Bullhouse Boatworks.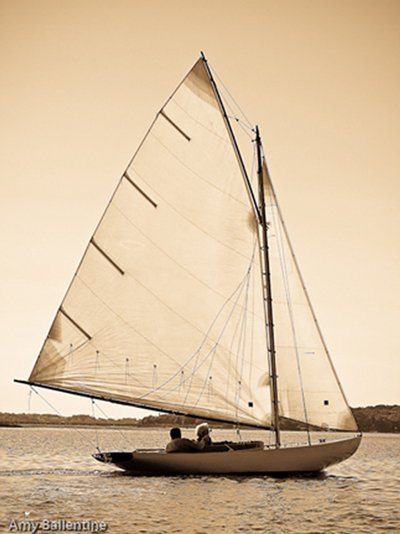 The 15s are lightly built and have fine long overhangs. Measuring 15ft at the waterline and 24ft overall. As a result she is very well suited for light air, making quick moves with just a breath of air. One of her distinctive attributes is the acceleration when she heels. Her waterline length changes drastically, and she takes off.
The second of N.G. Herreshoff's class designs, the 15-footer originated in 1898 and became a boat of many names…. It was initially called a 15-footer, but is also referred to as #503, as the first of this design was hull # 503. Also, the first of these boats were built around the same time as COLUMBIA, the cup defender, and as they looked similar, they were nicknamed "The Little Columbia's". They are also referred to as "E- boats".
Three evolutions of the15 footer became popular, each named for the yacht club that bought the first boats. The first was the Buzzards Bay 15, the second was the Newport 15, which was identical to the BB15 but the keel was 6 inches deeper. The last was the Watch Hill 15, which was Marconi rigged. A few (3 we think) full keel versions were also built. According to the Herreshoff Registry there are 32 known survivors out of the 91 originals. SEA HAWK is one of only 20 still in use. Her current owner found her derelict by a barn in Jamestown. He commissioned George Zachorne of Wickford, RI to do a restoration, and she now is as lovely as ever.
Since the closing of Herreshoff, other builders have built the E-boat and currently there are 97 registered with the Herreshoff Registry. Most recently Artisan Boatworks, in Maine has started building a very nice version.
SEA HAWK still hails from Jamestown RI, BOOT LEGG can be seen in Monument Beach and FREDONIA lives near Woods Hole, but we are lucky to have them nestled in our shed for the winters.
BONUS QUESTION: Does anyone know why E?.. or S, J, R, or Q, etc, for that matter? Why did N. G. Herreshoff refer to some of his designs with letters, and did they have any significance? We have a theory, but we are not sure. Does anyone know?
For more information on these wonderful classics visit the Herreshoff Registry. Some information for this write up was also gathered from Captain Nat Herreshoff, L. Francis Herreshoff, Sheridan House Inc., Dobbs Ferry, NY, 1972.
Visit Facebook to see SEA HAWK's Full Profile
---
Miss April/ May: POLLIWOG
For April/May's calendar girl, BBS has picked POLLIWOG, built in Maine by Richard Pulsifer. Handcrafted after the Casco Bay lobster boats known as "Hamptons" during the early 1900's, a Pulsifer Hampton is a great boat for light fishing, sightseeing or a relaxing sunset harbor cruise. With the materials and the method almost unchanged in nearly half a century, the Pulsifer is a true piece of New England maritime history.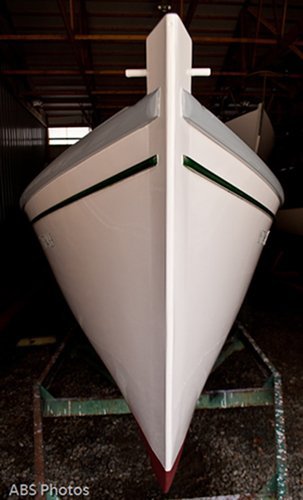 Pulsifers are built with hand chosen local timbers for long lives of hard work.POLLIWOG is strip-planked with Maine grown pine, her backbone, frames, and transom are oak. At 24 ft, she is not a large boat, but her hull shape provides a very stable and comfortable ride.Simply outfitted for function, POLLIWOG does not over complicate the pleasure of a simple and capable boat. Powered with a Yanmar 3 cycle engine, she moves easily and economically with her long narrow lines.
Since 1973, Richard Pulsifer has hand built nearly 100 Hamptons. Through the decades, the Hampton has evolved from a coastal workhorse into a family day boat. POLLIWOG is a beautiful example of the traditional workmanship and classic design that has plied New England waters for over a century.
POLLIWOG spends her summers putting around Woods Hole and occasionally heading into Buzzards Bay to catch some fish. It is hard to imagine that she is over 20 years old, but the consistent care and original strong and simple construction has kept her looking and feeling young.
Unfortunately I do not have as many pictures of the lovely POLLIWOG as I would like, but there is a great slideshow on the Pulsifer Hampton Web site: Pulsifer Hampton slideshow.
For more information about Pulsifer Hamptons visit: Pulsifer Hampton Web site.
Click here to see POLLIWOG's FaceBook photo spread.
Thanks again Tyler!
---
Miss March: The Beach Pea Pod
It is almost Spring! Our Beach Pea is usually one of the first boats to be launched, so she makes the perfect Miss March.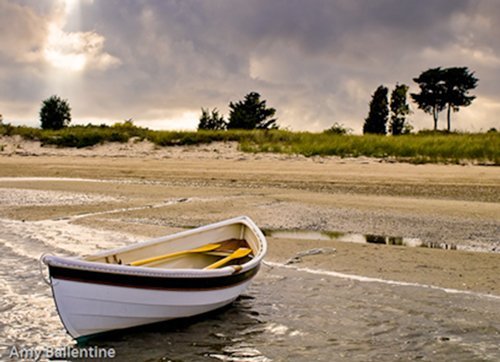 The Pea Pod is a beautiful tender with a classic New England appearance. Originally built to carry heavy catches from coastal fishing grounds with speed and safety, Doug Hylan's elegantly designed Beach Pea is no exception.
The near effortless movement through the water makes the Pea Pod a pleasure to row. The perfectly balanced design gives the boat a smooth and stable ride. Her size and features are ideal for moving through a crowded harbor or exploring the shallow coves and inlets you find along the way. At only 125lbs she is easily "beached", as her name implies, and makes a great boat for landing parties and island hoping.
Ballentine's keeps a Pea Pod (along with her sister the Shellback) at their dock at Parker's Boat Yard. We plan to launch mid March so if anyone is in the area and wants to try her out, we would be happy to arrange it for you.
If you are interested in having us build a Beach Pea Pod for you, please Email us. If you want one for this season, you better order soon!
For a more thorough overview see our Pea Pod page.
Visit Pea Pod's Facebook Profile.
---
Miss Jan/Feb 2011: TEASER (ex PADDY, Ex TIANA)
TEASER is the 4th and final Newport 29 built by the Herreshoff Manufacturing Company. Her three elder sisters DOLPHIN, MISCHIEF and COMET were built in 1913-14, the same period that the Alerion, Herreshoff 12 ½ and the Buzzards Bay 25 were conceived. PADDY, as TEASER was called then, did not spring on the scene until 1926. Her older sisters were very successful on the racing scene, DOLPHIN especially; she has won over 200 races.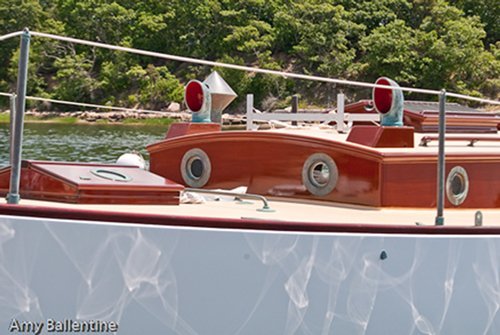 While the Herreshoff Manufacturing Company did not construct any more Newport 29s after TEASER's completion, her influence is seen in later designs, most notably the Fisher's Island 31 designed by Nathaniel's son Sidney Herreshoff.
TEASER has lived a varied and exciting life since her birth in Bristol. In her early years, when she was PADDY, she is said to have lived and sailed on the Bra d'Or Lakes (apparently she did not have an engine at that time). When she was sold, her name changed to TEASER and she sailed and raced in the Long Island Sound area. With her next owner, she changed her identity once again and was named TIANA and it is in this chapter that she found her way to Cape Cod and Ballentine's Boat Shop. Her current owner found her here, in our parking lot, covered for the winter. Knowing the design and her lineage, and needing a good family boat, she won her current owner even though she only barely poked out from under her winter cover. We at Ballentine's were then given the privilege of rebuilding her. After a couple years she was re-launched under her 2nd name TEASER, and she has happily sailed Buzzards Bay and adjacent waters since. TEASER continues to winter with us at Ballentine's (although now we have her comfortably sitting in a shed nestled next to AZURA one of the Fisher's Island 31s she helped to inspire).
A few other builders have constructed the design since, usually with slight variations. One such sister, ROGUE, built by Seth Persson (see the current WoodenBoat (Jan/Feb) for more information on this builder) came to visit us this summer on her way from New York to Maine. Another version was cold molded by Brion Rieff in Maine and there seems to be a resurgence of interest in this classic and rare design.
To see Miss January/February's full profile see her on FaceBook.
For more details see TEASER's Restoration page.
---
Miss December 2010: The Buzzards Bay 25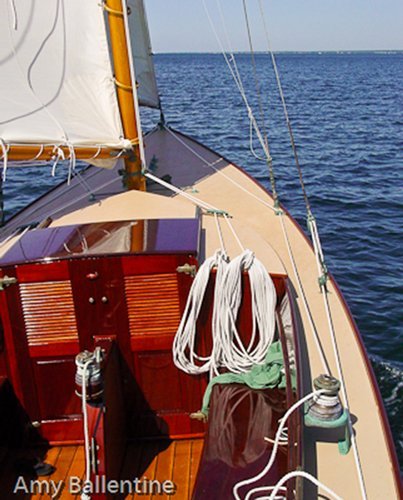 When someone new comes to Ballentine's we like to give them a tour to show them our facilities, but more so, to introduce the beauties of our fleet. As you can well imagine people tend to be wide eyed and awestruck as they enter the storage shed and gaze upon our array of stunning examples. But there is always the same catch of breath and hushed "What is that?!" when the 25 comes into view. She does not have the ornate bowsprit or gold leaf of the Araminta she is nestled next to, but her simplicity and perfection never fail to steal the show. One person who admired her laying in winter storage noted: "It is amazing that she looks as beautiful in this shed as she does in the water", it is true, her beauty follows her anywhere.
The Buzzards Bay 25 was designed by Nathaniel G. Herreshoff and first built in 1914 when 4 boats were built. Until 1985 no others were built. It was at that time that a cold molded version was constructed at the Concordia Company. Ballentine's built FLYING DREAM in the mid nineties. Upon her completion, she was featured in WoodenBoat Magazine and the coveted WoodenBoat calendar helping to fuel a resurgence of this design. She was built in traditional cedar planking on oak frames with mahogany trim. Her bronze hardware was custom fabricated to the original design. Since that time many have been cold molded but only a couple others were traditionally built. FLYING DREAM stands out in the midst of this or any fleet.
Miss December's full profile visit the Buzzards Bay 25 photo album on Facebook.
Additional information about Buzzard's Bay 25 Restoration.
---
Miss November: The Shellback Dinghy
Please meet Miss November, The Shellback Dinghy! Few calendar girls can boast the versatility of this boat here. She rows, she tows, she sails and she even performs marriages. (Well, not perform so much as serve as the altar for the ceremony and the tender for the honeymoon.)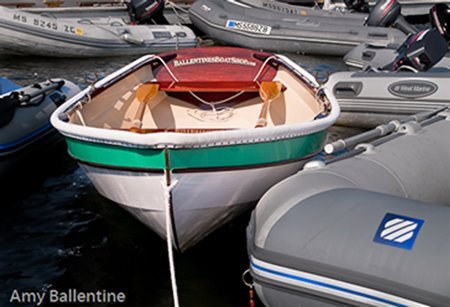 The Shellback Dinghy was designed by Joel White who packed all this versatility into a very pretty package! Like most super models she is as light as she is long, at 11+ feet she only weighs 120lbs! But don't worry, she is not frail or weak! At Ballentine's we built her with Sapele plywood, the top of the line mahogany plywood resistant to rot and verysolid. To accentuate her natural beauty, we varnished her solid mahogany seats and rail, and her Sitka Spruce spars. She certainly stands out from her peers.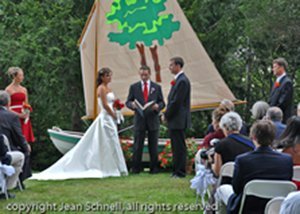 Ballentine's currently produces the Shellback and other worthy yacht tenders, for more information visit their pages: CALABAN, PEAPOD, and NUTSHELL.
---
Miss September-October: WIND SONG
A beautiful, Concordia 28' Sloop, WIND SONG was launched in Falmouth, Massachusetts on June 15, 1938.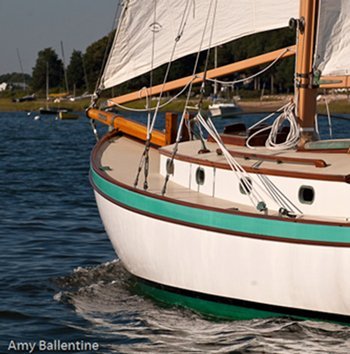 Lines and proportions for this snug sloop rig (originally named Shawnee II), were developed primarily by Bill Harris. The construction plan was likewise drawn up by Mr. Harris, working along with Major Smyth, the man in charge of building her at Peirce and Kilburn. Additionally, Waldo Howland of Concordia took an active part in her interior design, and the basic Concordia berth configuration was born!
The only early material changes made in her were the addition of a bowsprit and the lengthening of her boom.
WIND SONG is 22.5' on the waterline with an 8.5' beam. Her displacement is approximately 5 tons, and she carries a 10 horsepower Westerbeke engine. According to Mr. Howland, by going to short ends for the design, it is always easier to attain a little extra freeboard. "On a long-ended boat, higher than normal freeboard looks just terrible (and with the extra windage, usually acts that way, too)." WINDSONG's freeboard is not excessive in any way, and it's possible to sit below quite comfortably.
Her backbone and frames are white oak, and her keel is iron. The planking is Port Orford cedar, and deck and housetop are canvas-covered white pine. The cockpit flooring is oiled teak, and the cabin flooring is varnished Douglas fir. Additionally, the cabin has beautifully appointed mahogany accents, kerosene lanterns, an icebox and double (gravity-fed) alcohol stove, a porcelain sink with chrome-plated pump handle, and a composting head.
Ballentine's has been the happy keeper of WINDSONG for many years, recently we have taken SECRET her sister a Concordia 31'. Stand by for SECRET's profile in future months.
See Miss Sept/October's profile on Facebook.
---
MissAugust: The Stuart Knockabout
I decided it would be fitting to follow the Herreshoff 12 ½ with the Stuart Knockabout as Miss August. The H12 was called "The Boys Boat" and the Stuart (SK) could be called "The Gentleman's (or Lady's) Boat" as it has become quite popular amongst the H12 sailors who want to graduate to something with a little more size, speed, and excitement.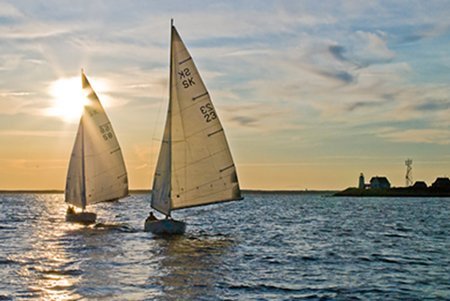 The history of the Stuart is an interesting one. While the H12 was instantaneously prolific, with 19 initial orders, the Stuart or "Design 51" was originally only completed once, with only one sister ship with a full keel modification build shortly after. Design 51 was commissioned by Willoughby Stuart who had asked L. Francis Herreshoff to design something that was fun and easy to sail, and would be good on the rocky coast of Maine where the boat was to be kept. The long, agile, keel centerboard boat fit the bill perfectly and went to an island in Maine where she remained with the family for years. The design was isolated and not duplicated until that original boat, "Ben Mo Chree" (BEN), was discovered by Bill Harding in a shed at a boatyard near Gloucester. Having built many of the H12s out of fiberglass (Doughdish, Inc.), he was inspired to do the same with "BEN". From her lines he built the mold for the Stuart Knockabout and named them after the man who commissioned the design.
Design 51 had been dormant for over 50 years when the Stuart Knockabout went into production. Currently the newest to that fleet, hull #76, POLAR EXPRESS, is receiving finishing touches on her varnish, and BBS will launch her next week. Ballentine's Boat Shop now maintains 13 of these boats (and we actually own one too). Other Stuarts have gone far and wide. A couple have been outfitted and rigged to be carried aboard large yachts that cruise around the world. Others are gracing harbors in Florida, Maryland, Maine, Vermont, Mississippi, Michigan, Texas and even a lake in Montana. The new owner in Montana sums the Stuart up beautifully in an email he wrote to us:
Pleased to report that… I launched the Knockabout at Flathead Lake on Fri May 28. Had to wear long johns and much warm gear as we did our first sail – about 27 miles North to our place near Somers Bay….– [W]hat a delight to sail this boat. Every day [we are] convinced we made the right choice for ourselves on this lake. Glad she is no smaller as we had quite the weather experience as we sailed South to the harbor and slip where we keep her. Buried the port winch in puffs as we fought up wind close hauled for the same 20 + miles and had the bilge pump active. We have sailed her about 90 miles and five days so far.
Also glad she is no bigger. She is definitely a head turner. Even power boats come by to have a closer look and there is no peace from the sailors. Arguably the prettiest boat in our harbor w/ some competition from a Hans Christian 33T which is a whole different thing...
View Miss August's full profile on Facebook.
---
Miss July: ELF
Lovely lady ELF is the Eve of the H-class, as she was the very first Herreshoff 12 ½ built. A large batch of H12s (The Buzzards Bay Class) was built in 1914 but ELF was the first one off the line. At 16ft she is a small but sturdy daysailer, built to navigate the chop of Buzzards Bay. With varnished toe rail, coaming, seats and spars, and a gentle hull once thought to resemble a dough dish (bread), she catches looks and admiration where ever she goes. As a result of her capability and aesthetic, the Buzzards Bay Class is still very active and much admired today.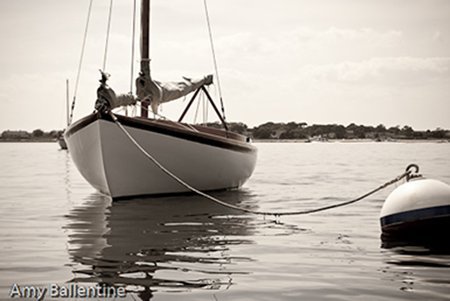 Nathanael Herreshoff could have had no idea of the popularity and longevity of his design. ELF was one of 19 built in the original batch. Herreshoff Manufacturing went on to build 357 H12 ½ s, then commission 51 more built by Quincy Adams. Cape Cod Shipbuilding built 34 wooden H12 1/2s and has built over 200 in Fiberglass. Doughdish Inc. has also built 575 in fiberglass. That is over 1,200 boats built after ELF's stunning example.
In addition to ELF Ballentine's maintains 8 of the original Herreshoff 12 ½s: TOM BOY #862, MAN-O-WAR #866, CAPTAIN KIDD #1298 (currently being rebuilt), CYNVALARD #1403, MALABAR #1407 (recently rebuilt), VIKING #1479, LILLIPUT #1481, and GAMBOL #unknown. We also take care of over 40 fiberglass H12s built by Doughdish.
ELF has been the beloved boat of a Monument Beach family for 4 generations. She was rebuilt years ago by a member of the family and she has been maintained here at Ballentine's for many years since. ELF is as lovely as she was back then, you would never know that she is nearing 100 years old or that she gave birth to so vast a fleet.
For more information on Herreshoffs see The Herreshoff Registry, and Doughdish LLC.
ELF's photo profile on Faacebook.
---
Miss June: AZURA
Our Miss June is AZURA, born in 1929 she is one of the elders in our yard, but plenty sprightly under sail! She is the 6th Fisher's Island 31 built and has 18 sisters total. One sister, TORCH, was rebuilt by Ballentine's for the Herreshoff Museum in Bristol.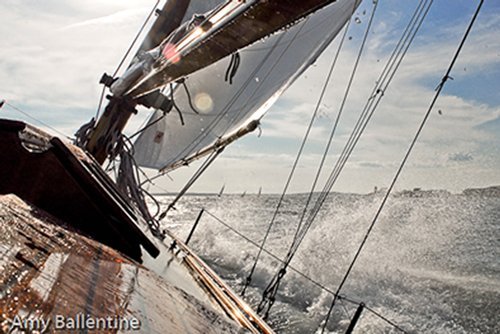 Designed by Sidney Herreshoff, she is one of the most balanced and easy 44 footers out there. She has been the beloved personal boat for the Ballentine family, used mostly for leisurely sails across Buzzards Bay, occationally we take her to race and she shows us what she was really built for. She is fast, and gracefully compensates for our ineptitude at the start. Of the races we have done, we were consistently last to start and first to finish. While strikingly beautiful herself, perhaps the best attribute of this Calendar Girl is that she makes YOU look good!
Facebook AZURA profile.
---
Miss May: WESTRAY
WESTRAY is one of our most decorated and worldly Calendar Girls, she is petite and appears delicate upon first introduction. She is one of the smallest 39 footers you will come across with only a 10-foot beam and long overhangs. She has regularly been deemed the prettiest Concordia out there, but don't let her good looks, fine lines, and slender beam fool you. She is a fierce competitor, a veteran of blue water and has been known to pack away Twinkies with the best of them!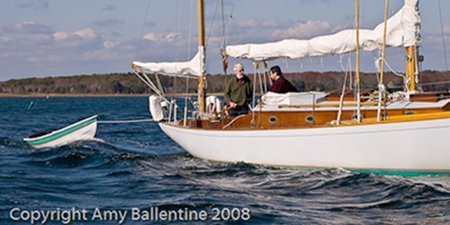 This July she will turn 50 years young and in those years she has compiled quite a record in numerous offshore races. In the Newport to Bermuda race she can boast: 4th in class in 2008, 2nd in 2006 and 1st in 1968. In 2006 she also won her class in the Block Island Race (something she had also done years before). And in 2009 she won, the "Venerable Cooks Award" in the Marblehead to Halifax race, which, if you know the award, you know that only one boat each year receives this honor.
These voyages are impressive, but WESTRAY's scope is not bound by this ocean. Her current owner comments: "In her youth, WESTRAY completed a Transatlantic voyage to the Island of Westray in the Orkneys, and cruised the fjords of Norway. After several Bermuda voyages, I can only wonder how wet that transatlantic crew must have been."
One might think that such an esteemed athlete would adhere to a strict diet and rigorous training routine. The latter is true, she always launches early and is among the last to be hauled in the fall. Her diet however, has a surprising element. WESTRAY's original owner was involved with the company that makes Twinkies. Before his offshore races he would deliver a truckload of the sweets to her on the docks. Her current owner states: "Supposedly Twinkies were found in the nooks and crannies of the boat for long after the race. I still buy a large box for the crew before we head offshore...we like tradition."
WESTRAY will again compete in the Newport to Bermuda race this year. Keep watch for this talented beauty.
Full profile of WESTRAY on Facebook.
---
Miss March: MERLOT
Our first calendar girl is MERLOT, built in 1952 by Palmer Scott of New Bedford. She looks beautiful in the photo shoot, but she has actually had much more experience on the other side of the camera. In her earlier years she served as the chase or photo boat for Norman Fortier, the accomplished marine photographer from Padanaram. Fortier photographed beautiful boats and captured a history of Buzzard's Bay over MERLOT's bow. The "Norman Fortier" as she was named then, was a fixture in southern New England waters throughout the latter half of the 20th century. The yachting historian Llewellyn Howland III stated that, "more than 10,000 pleasure boats, fishing vessels, and commercial craft have gained a measure of immortality when they came within range of Norman Fortier's camera and pursuit boat."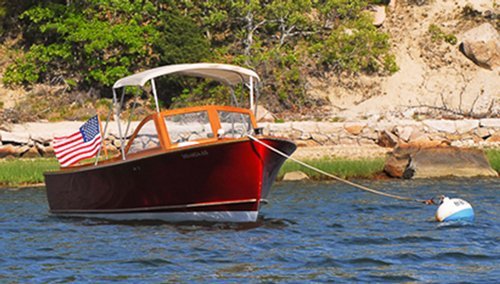 MERLOT's new chapter began with an impressive transformation. While she does not look much like she did in her years behind the camera, her restoration hopefully pays tribute to her history and the history she helped capture.
Unfortunately, Norman Fortier passed away at 91 this past January. To learn more about him or view his collection refer to the New Bedford Whaling Museum.
Find MERLOT's profile on FaceBook