9'6 Nutshell Pram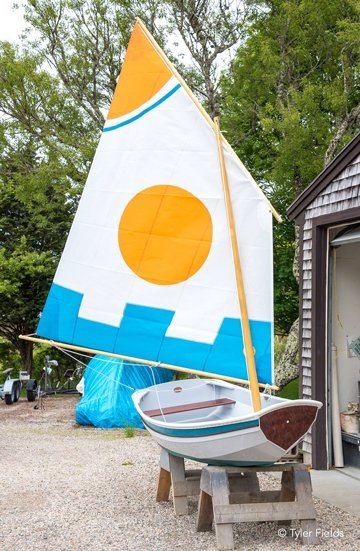 Thanks to Sperry Sails, Inc., CLEO (above photo), a Ballentine built Nutshell Pram - is going to be both a great performing sailing tender AND one of the prettiest girls in fleet!
Ballentine's builds Nutshell Prams designed by Joel White. As with our other dinghies she is completed to prime and can be customized further with paint and options. This boat is an excellent tender, it tows exceptionally well and holds a surprising amout of gear and passengers. It is an impressive little dinghy.
The 9'6 Nutshell Pram is related to the Shellback but it is shorter and without a pointed bow. Like the other two dinghies, it rows, sails and tows quite well, while offering stability in a more compact package.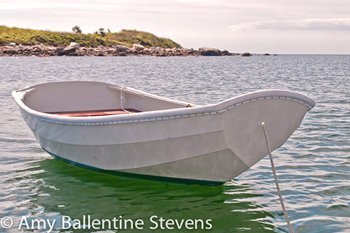 We have also recently outfitted one with a hidden Electric Motor. It looks just like the regular wooden tiller and rudder but has small Torqeedo Electric Motor attached.
Of course, Sailing and Rowing packages are also available.
Currently taking orders! New NUTSHELL Prams are made in Massachusetts and can be shipped all over the world. Call to place your order or for additional information: 508-563-2800
---